iPad 受付システム コードレス電話セット
iPad 受付システムとコードレス電話で、簡単に受付も含めたビジネスフォンとフリーアクセスのオフィスが実現できます。
よくある大手ビジネスフォンのコードレス電話機約10万円/台よりも格安で利用開始可能です。
DECT standard cordless VoIP phone
Users can freely move offices and residences and make calls
Up to five cordless phones (slave units) can be connected to one base station (main unit)

DP 720 (handset) is a DECT standard cordless VoIP phone that enables movement within VoIP network such as office, warehouse, shop, residence
The DP 720 is used together with DP 750 IP base station for DECT.
Up to five DP720s can be used with one base station DP750.
【DP720 Specification】
DECT standard cordless handset of VoIP phone
Used in combination with base station (DP 750)
Supports the outdoor maximum length of 300 m and the indoor maximum length of 50 m from the VoIP base station DP 750 for DECT
Supports up to 10 SIP accounts on one DP 720
High Definition Audio
Handset, speakerphone
Three-party audio conference support
3.5mm headset terminal
DECT authentication and encryption to protect calls and accounts
Technical skill certification acquired
AC adapter is PSE marked and available in Japan
DECT standard base station
The DP 750 (base unit) is a DECT standard base station supporting up to five cordless VoIP phones DP 720
Telephone users are free to move offices and residences
This DECT standard base station is equipped with three party call, high definition audio, PoE
Supports up to 10 SIP accounts and up to 4 simultaneous calls
The SIP account shared by all cordless VoIP phones can be changed in real time by the user with seamless integration function
【DP750 Specification】
DECT standard cordless VoIP phone DP 720 base station (base unit)
Up to 5 units can be used in combination with handset DP 720
Up to 10 SIP accounts per system
Support outdoor up to 300 meters, indoors up to 50 meters range
Three-party audio conference
High Definition Audio
PoE compatible
Various dialer group options
Technical certification acquired
AC adapter with PSE mark and available for domestic use
---
Price
iPad 受付システムとコードレス電話セット価格
初期費 18万円⇒ キャンペーン割引 12万円(税別)
月額料金 12,000円/月(税別)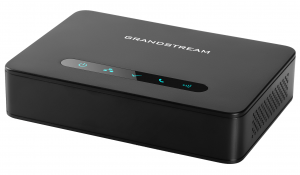 For more informationContact UsPlease.